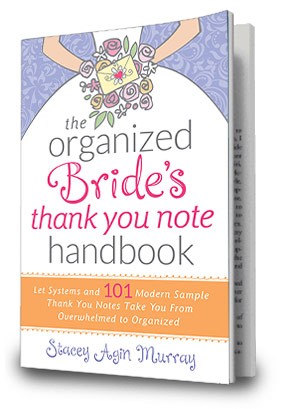 The Organized Bride's Thank You Note Handbook
Available on Amazon, e-book available Spring 2015
Writing wedding-related thank you notes doesn't have to be stressful! The Organized Bride's Thank You Note Handbook offers strategies, helpful tips, and 101 sample thank you notes to guarantee thoughtful, creative, and personalized messages of thanks—the organized way. Learn more…

About Stacey Murray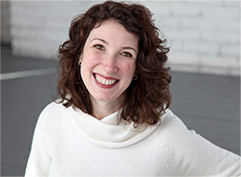 In 2002, Professional Organizer and Author Stacey Agin Murray created Organized Artistry to help others achieve a life of 'organized bliss.' Using patience, creativity and a sense of humor, Stacey strives to connect clients with their 'inner organizer.' (She knows it's in there!)
Writing about organizing, witnessing a client's 'aha!' moment, and strolling the aisles of her local Container Store bring her great professional joy. Her personal joys include her hubby and two sons and she clings to the hope that someday she'll be able to sleep as late as she'd like. Learn more...

Top 10 Tips for Organized Living
Feeling overwhelmed? Jumpstart your organized life with my 'Top Ten Tips for Organized Living.' Receive bonus 'buzz' including how-to's, cool products, and news from Organized Artistry.
You're on your way to organizing success!
Recent Blog Posts
Organizing Quick Tip: Shopping List Post-it
How many times have you gone to the supermarket with your shopping list written on a piece of paper and any of the following happens: • you lose it • it drops somewhere in the cart and gets trapped under your heaviest item • you have to carry the list while pushing the cart because you […]
Locations Served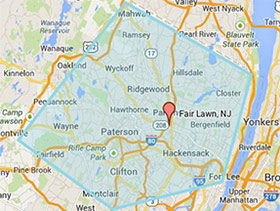 Organized Artistry serves all of Bergen County, NJ & areas 30 mins North, South & West of Fair Lawn.