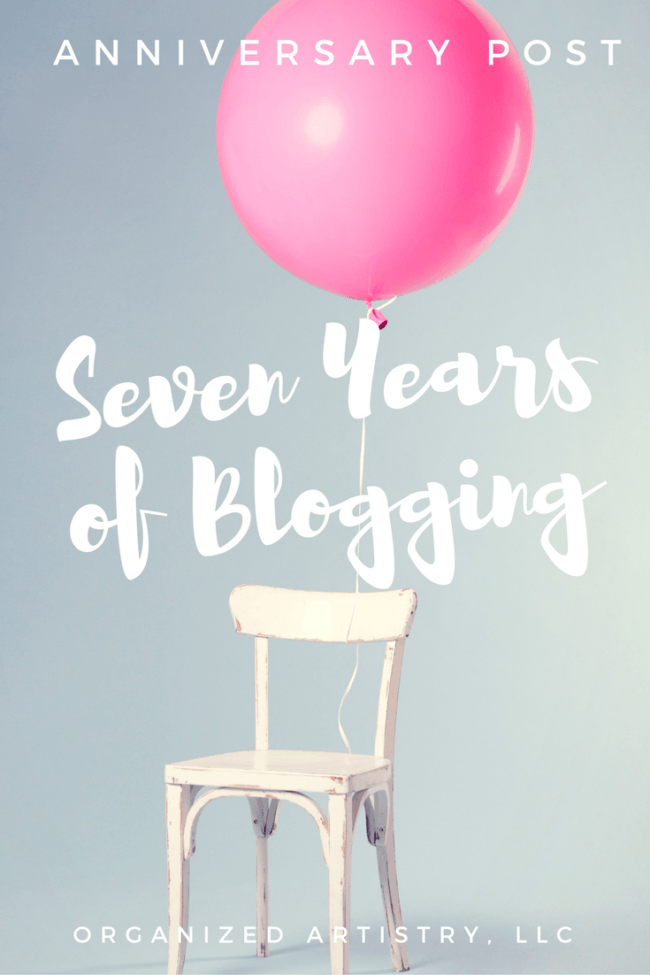 This October marks the 7th anniversary of my blog!
In the Spring of 2009, I attended the NAPO Conference in Orlando and signed up for a workshop on how to start a blog. I loved to write and I enjoyed sharing my organizing knowledge–blogging married those two loves together.
I started my blog shortly after my then three year old started preschool. I began on the Blogger platform and a few years ago my blog moved to WordPress coinciding with the redesign of my website. I reviewed 'Cool Products,' offered 'Organizing Quick Tips,' and wrote about anything I thought my readers would find helpful. Then child #2 came along and I did my best to keep up with blogging. Three years later (when he, too went to preschool) I decided to resurrect and complete a ten year old manuscript and self-publish a book. Still kept up with my blog. It was a challenge–but when you're writing a book, the writing somehow just flows off your fingertips.
Recently, I was reviewing my posts and noticed I hadn't written one for my 5th or 6th anniversary.  I didn't write a 5th anniversary post because I was heading towards the self-publishing finish line and needed to focus to complete the enormous task. The 6th anniversary post never got written because I stopped blogging. Completely. Not one post for fourteen months. What happened?

A home renovation/addition project.
We purged our home, packed it all up and moved out for nine months. My brain was making so many renovation-related decisions and adjusting to living in temporary quarters–I just had no brain bandwidth for blogging. Took it off my plate completely. It was a bit weird–not writing at all. But sometimes in life we must put certain tasks on the back burner to accomplish a goal.
It took fourteen months, but in July of this year I got back to writing for my blog. I wasn't sure how I'd jump back into the blogging pool so I decided to write about what I knew–my home renovation/addition experience. I thought about my experience and the knowledge I could pass on to my readers and the words started to flow.  After a year's+ hiatus, I had some time to think about the steps I wanted to take to move my blog forward.
In past 'blogiversary' posts, I've talked about my blogging goals for the year ahead. Here are a few for 2017…

Boosting Pinterest traffic to my blog
I 'heart' Pinterest. I could be on that site all day if I had the time! There is a wealth of information in those millions of pins for both personal and professional use. I am planning on joining a few group boards and posting my blog posts to them to grow my blog traffic. I'm learning how to write more descriptive, keyword-rich pin descriptions for my blog posts and communicate more with those who are pinning them. Did I mention how much I 'heart' Pinterest?????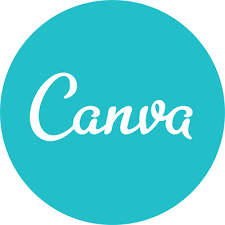 Creating Images in Canva
Canva is an online tool used for designing professional-looking graphics. If you're on Pinterest or read a ton of blogs, you'll see many utilizing Canva or similar tools to create eye-catching images for their blogs, later to be pinned and posted to social media sites. I used to be a graphic designer and I wasn't happy with the look of my blog photos so I started learning about and using Canva. My first 'creation' can be found here.
Creating a Blogging Calendar
I've tried this in the past but it hasn't worked for me. Maybe I wasn't using the right calendar? Maybe I'm not spending enough time on the planning process? This is something on my to-do list for December so I can start in January.
Stop Comparing Myself to Other Bloggers
This is a tough one. I read many blogs and I wish I could have a larger readership and stunning photography like them. I've come to realize that for many bloggers out there, their blog is what they do for a living. That's their main focus and they can create beautifully written and photographed posts 5-7 times a week. My situation is different. I work when my kids are in school. I travel to and work with clients for a large chunk of that time. I just started a newsletter. I'll be adding Virtual Organizing services to my business model in 2017. I am working on the three goals I stated above. I blog when I can.  I just have to keep reminding myself that there are only 24 hours in a day and that I'm moving my blog and my business in a positive direction…
---
It's not easy to come back from any kind of hiatus. I'll be coming back to blogging slowly–keep an eye out more pretty pics, 'cool products,' gotta-tell-a-friend ideas and of course, organizing know-how.
You don't have to wait 'til January 1st to set goals. Do you have any goals for your blog, business or personal life? Share them in the comments below.
CLICK HERE to sign up for Organized Artistry's motivating monthly newsletter!