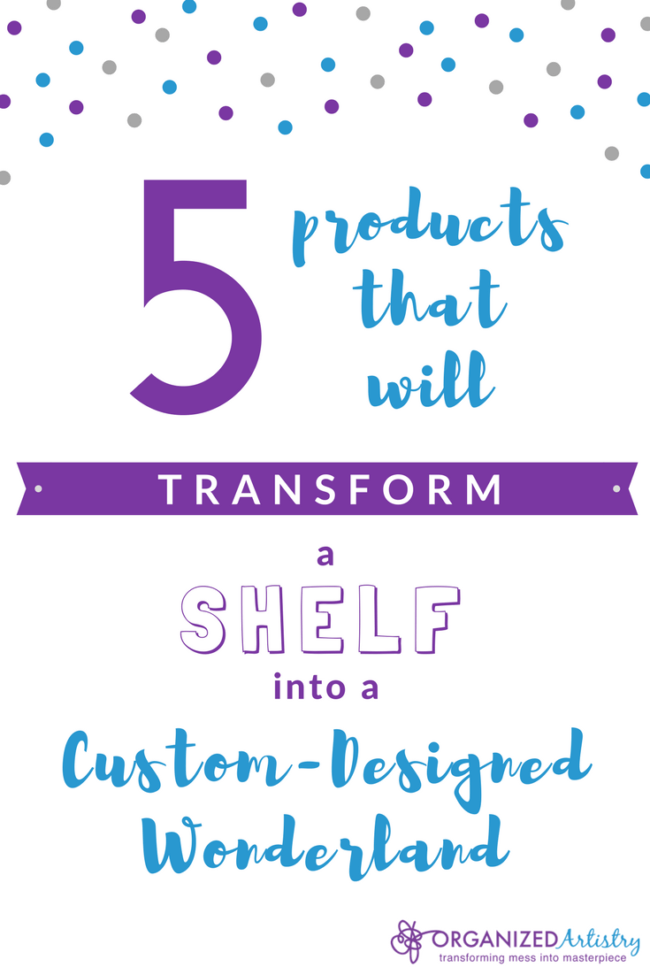 There are no cave paintings to prove it but I suspect the first shelf was commissioned by a frustrated cave woman.
The conversation probably went something like this:
Cave Husband: "Honey, I'm home! I brought berries and bagged another buffalo!"
Cave Wife: "That's nice, dear but this cave has no storage. Stop hunting and gathering and start building me some shelves!"
Though shelving is standard in homes today, it can sometimes feel pre-historic. That's because pre-fabricated and pre-installed shelves don't always fit our specific storage needs. Some of the problems with shelves are that they are:
– too shallow
– too deep
– too high
– too low
– can't be adjusted
If you have some of these shelving issues in your closet, pantry, cabinets, or garage, here are five products to transform your shelves into a custom-designed (and organized!) wonderland:
Shelf Dividers
Shelf dividers prevent stacked items from toppling over. Use dividers to separate piles of sweaters, tablecloths, or towels. You can also use them to create 'parking spaces' for your handbags. Dividers come in acrylic, plastic, or chrome (depending upon your style and budget).
I reviewed this product for STORABLES last month and I use them in my home. Take a peek…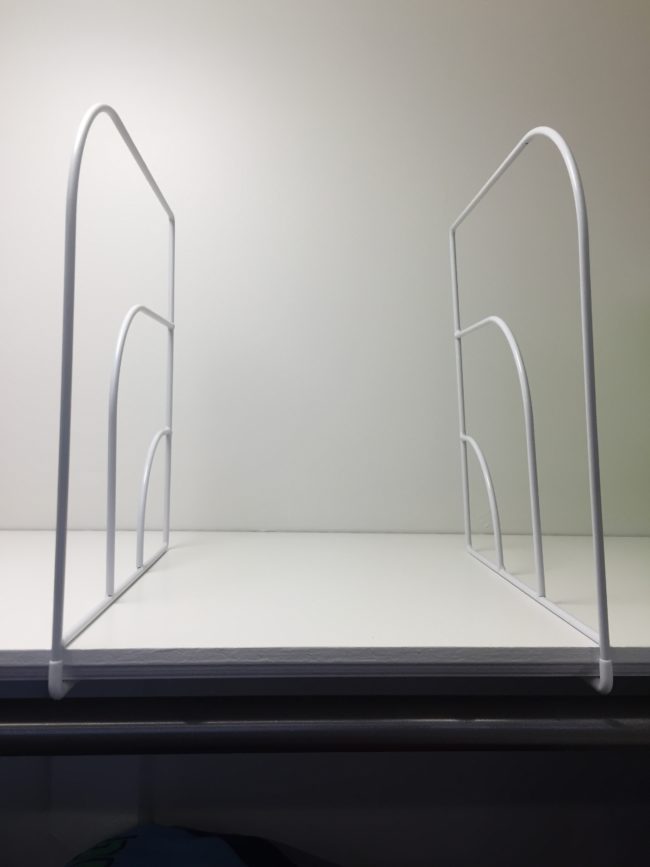 Under Shelf Basket
Clustering small items on a shelf leaves you with dead space above it. The Under Shelf Basket solves that problem by creating an area in that 'dead space' for storage. It creates the perfect spot for storing dishtowels and washcloths in a linen closet, small canned goods/spice packets in a pantry, and food wrappings (like aluminum foil and waxed paper) on a cabinet shelf.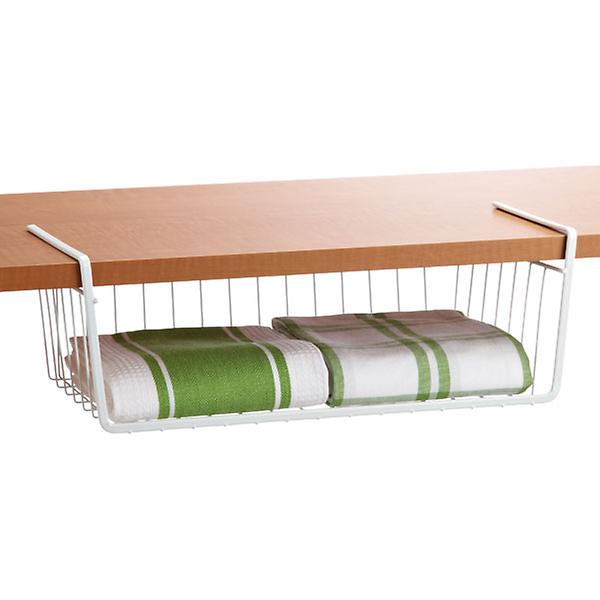 Helper Shelf
I love Helper shelves! I have over ten of them currently in use in my own home. They turn wasted shelf space into prime real estate for dishes, canned goods, or any stackable item. A helper shelf offers two levels of storage–below (for small items) and above (for larger items).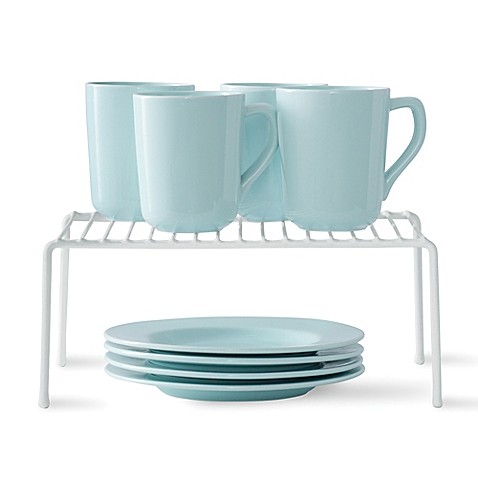 Pull Out Shelf
If you're tired of rummaging for items at the back of your shelves, consider a sliding shelf (also known as a rolling or pull-out shelf). It pulls out so you can reach what you need that lives in the back of your shelf/cabinet and then pushes right back in. Great for items that are heavy and not often used.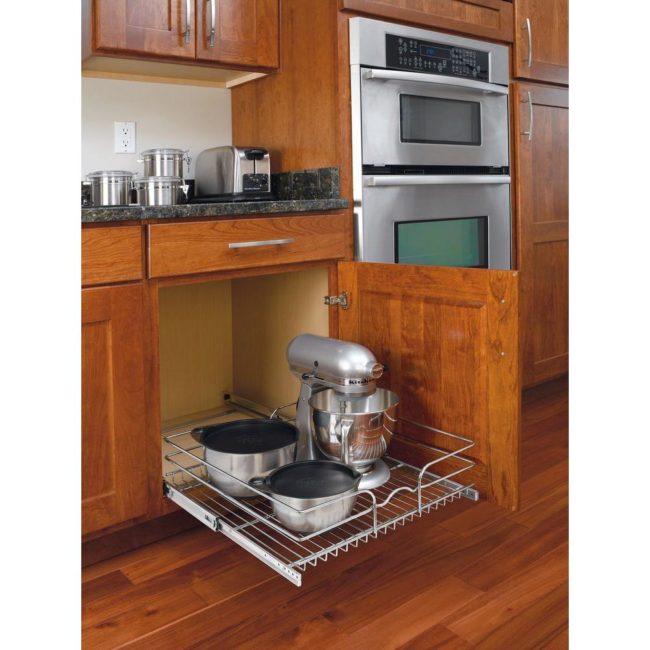 Lazy Susan
This product is perfect for those hard-to-reach corners in a cabinet or shelf. You can purchase a lazy susan with one or two levels depending upon your needs. In my home, I use them for vitamins and spices–both located in tight cabinet spaces. Spinning the lazy susan to reach and retrieve what I need towards the back of a shelf makes my life a whole lot easier!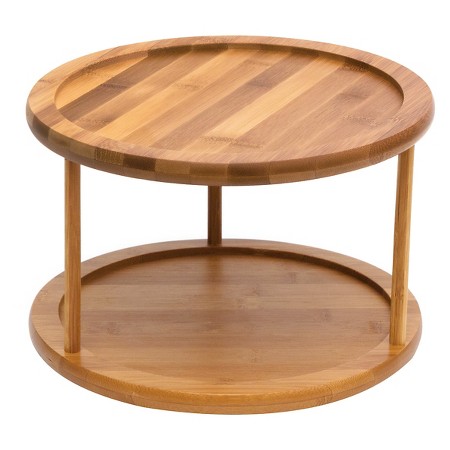 Use any of the above products to optimize your home's shelf space. When your spouse calls to tell you he's bringing home berries and buffalo–you'll be prepared…
Which product would you like to try on your shelves?
CLICK HERE to sign up for Organized Artistry's motivating monthly newsletter!
5 Products That Will Transform A Shelf Into a Custom-Designed Wonderland
Click To Tweet