Last summer, I went on a field trip to The Container Store with my colleagues from NAPO-NNJ. As you can imagine, the bunch of us that attended had a blast! We saw a few demos, learned about some new products, and had a chance to roam freely through the store. While I was roaming, I happened upon these: OXO Good Grips POP Containers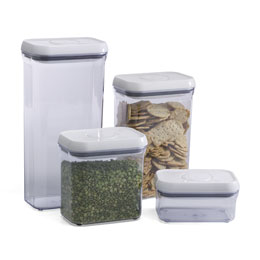 They were so cool! You're probably thinking that I bought out the store…but I controlled myself and didn't. Even though they were 'cool,' they were a bit pricey. I left The Container Store without them in my hand but those POP containers lingered in my brain and heart…
Here are a few reasons why I thought these were a 'Cool Product.'
• Their square/rectangular shapes fit well side-by-side on shelves
• They stack!
• Easy open/easy close
• Aesthetically pleasing
Fast forward a few weeks. I was shopping in TJ Maxx and found a shelf in the Housewares Department filled with OXO POP Containers! And, in TJ Maxx fashion, they cost less than the ones in The Container Store–jackpot! I brought these two babies home with me, gave them a good washing, and put them to work in my pantry closet.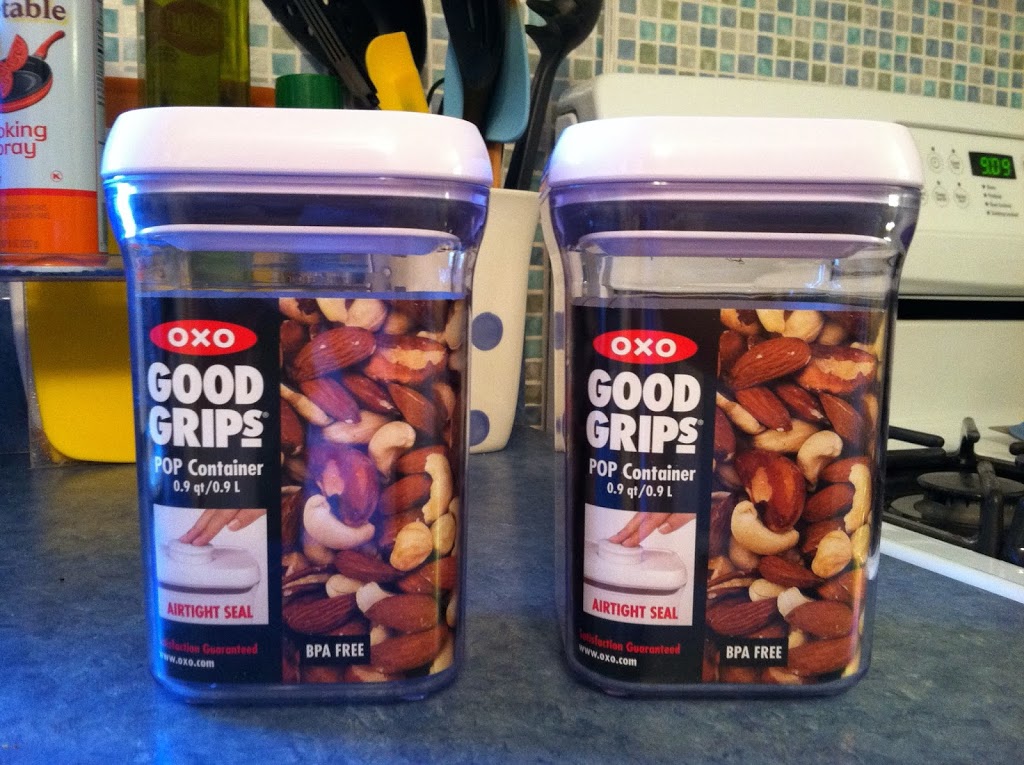 Here's how they open and close… This is the lid when closed. That big button gets pressed to open the container. Press down and…
It opens!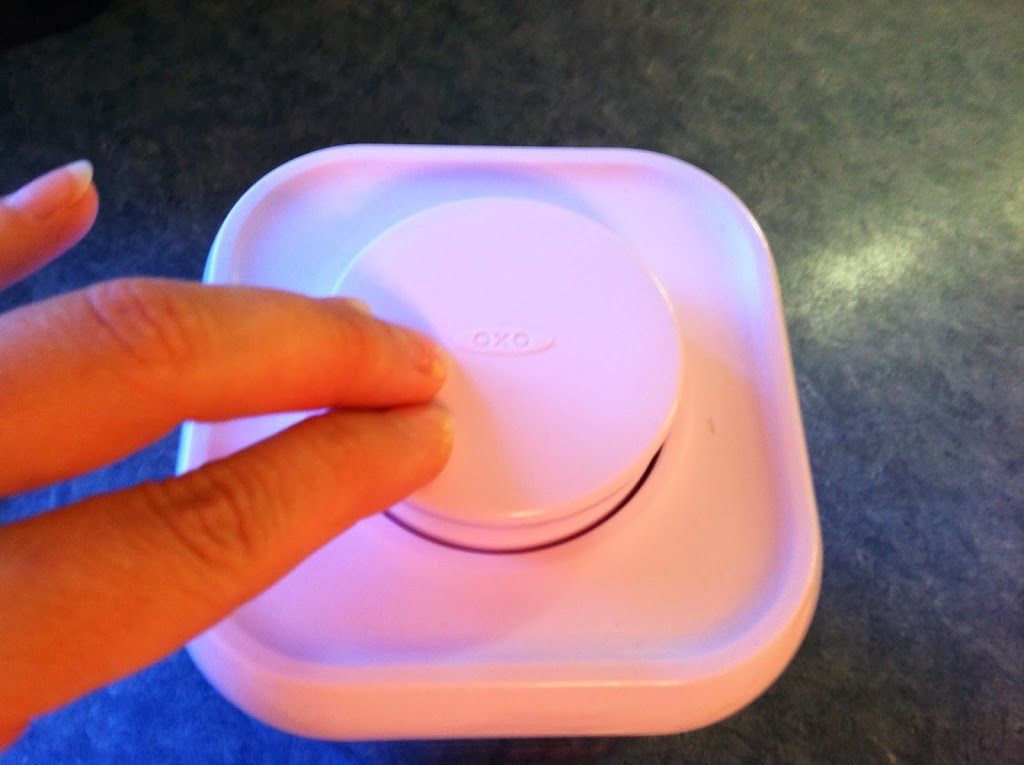 When that big push-button is in the 'up' position, the lid is loosened and can be lifted. The push-button also acts as a handle! I thought that was pretty cool, too.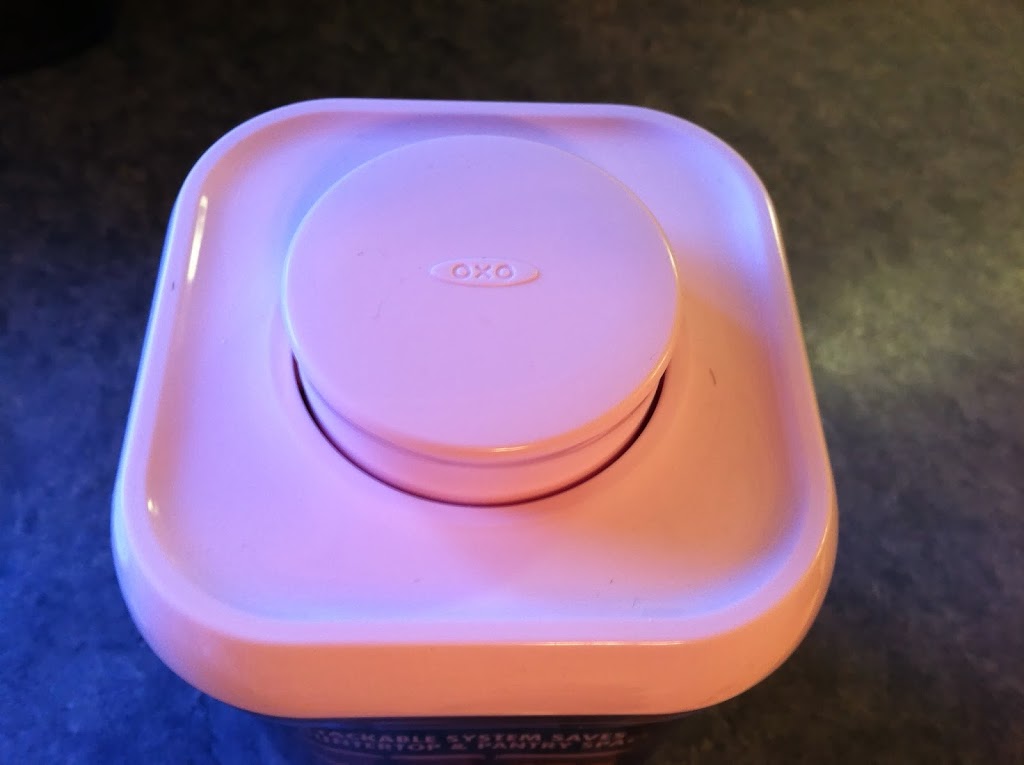 Push the big button down again to create an airtight seal with the pressure of a few fingertips.
Right now, I'm using the two large POP Containers for storing pretzels and Tostitos Scoops. I also bought two tall, slim containers that are holding Twizzlers and small cookies. I purchased one smaller POP Container and it fits an entire package of Fig Newtons perfectly. It's so easy for my kids to operate them. They are able to get their own snacks and nine times out of ten, the lid goes on and nothing goes stale. That's pretty good odds for a 4 and 8 year old…
If you'd like to try one out for yourself, check your local TJ Maxx store. I have seen one or two floating around Home Goods but I haven't seen any in Marshall's. Want to spring for a 10-piece set? They are sold at The Container Store, Amazon and other home stores. If you have a 20% off coupon, consider purchasing them at Bed Bath and Beyond.
Try one–I think you'll get hooked on OXO POP!
CLICK HERE to sign up for Organized Artistry's motivating monthly newsletter!