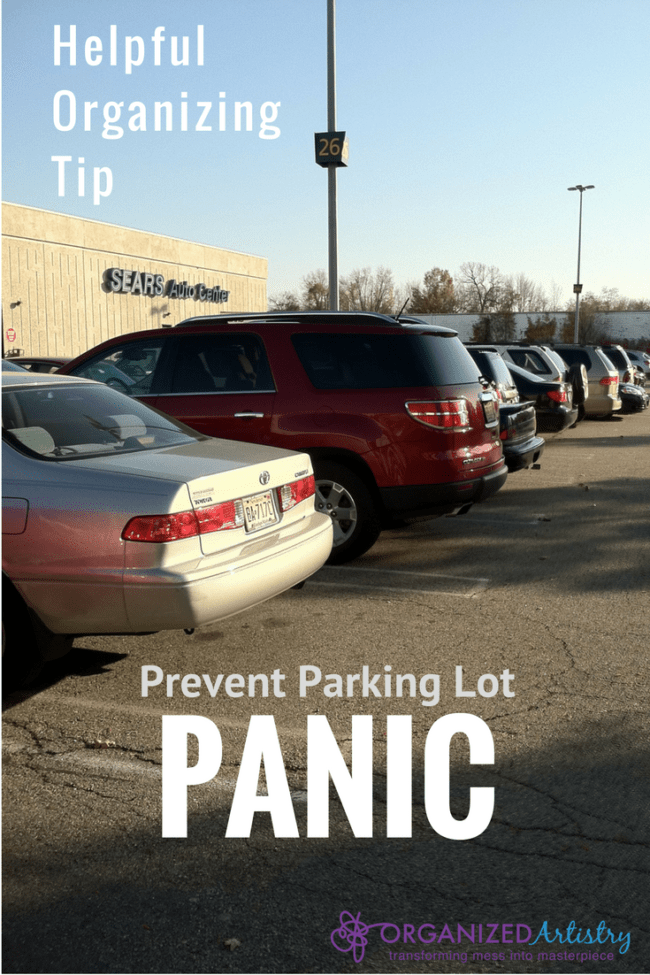 Holiday season is almost upon us. Holidays or not, going to the mall can make you dizzy! Add in sparkly decorations, tons of people, blaring holiday music–all that can make a brain very tired. So when it's time to go home and you exit hopefully through the same door you used to enter the mall, it may take you a moment to think about where you parked your car.
Not any more! Because my helpful organizing holiday tip is:
Use the camera on your phone to take a picture of where you parked your car. No more wandering around the parking lot in a panic. (Whew!)
I do this even when it's NOT holiday time. Above is a picture of my car at the Paramus Park Mall. I only had to run in and out of one store but I snapped the photo just in case.
When you take the photo make sure to have a 'landmark' in the background such as a store or a parking lot sign. If you look at the picture look closely, you'll notice that I'm in Section 26 parked near the Sears Auto Center.
Now you have one less thing to worry about this holiday season! Less stress for you and more time for the joy of the season. Who can't appreciate that?
Fess up–how often have you felt 'parking lot panic?'