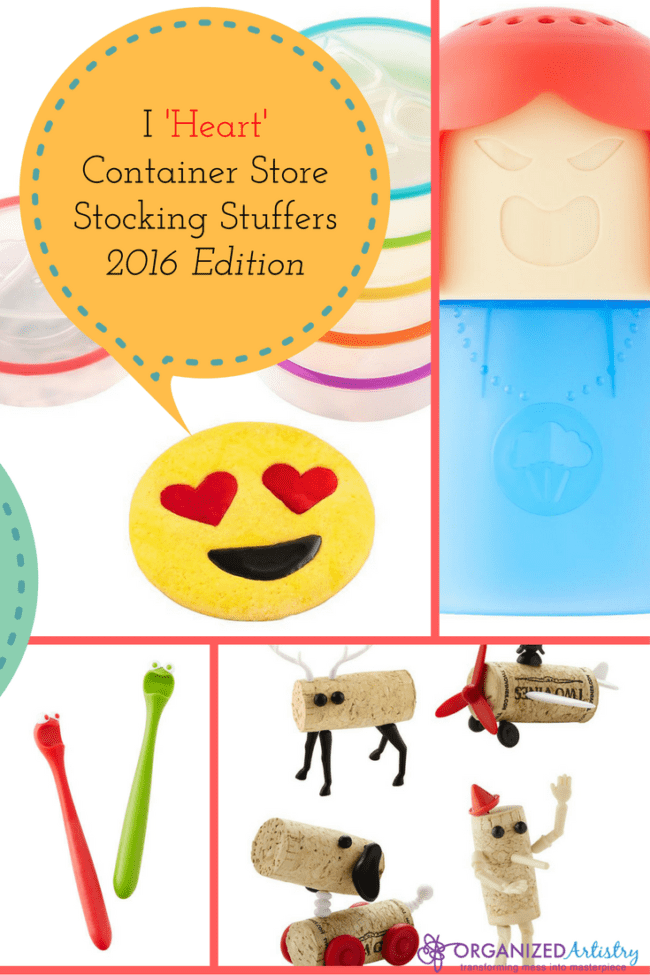 Remember when you were a kid and you couldn't wait for that holiday season Toys 'R' Us catalog to come in the mail? The excitement! The anticipation!
Well, that's how I feel about The Container Store's Stocking Stuffer Collection catalog. I know sometime after Halloween it's going to find it's way through my mail slot. Lucky for me, I live ten minutes away from The Container Store in Paramus, NJ but instead of driving over there ahead of time, I wait for the catalog. I like to flip through the pages and pick out the items I like before heading to the store to see and possibly buy them.
What I found most interesting about this year's Stocking Stuffer collection is that there are very few 'organizing' products. Most fall into the fun/kitchy/useful item category. Some I looked at and didn't really understand their purpose.  That's OK–I'm sure somebody does–and that's who will buy them! Something for everyone…
Last time I did a Stocking Stuffer Roundup was in 2013. Some of my favorites included a Dressing2Go container and a vintage rubber ducky shower cap. It's been way too long–it's time for another roundup!
I'd be writing until next Friday if I featured all of The Container Store's Stocking Stuffers so I picked a handful to share with you. They're split into three categories: Useful, Cute & Fun, and Makes You Go Hmmm…. If you're in need of some stocking stuffers or small gifts for the people in your lives, consider these and the others in the collection…
USEFUL
Maggrip Car Vent Phone Mount $ 9.99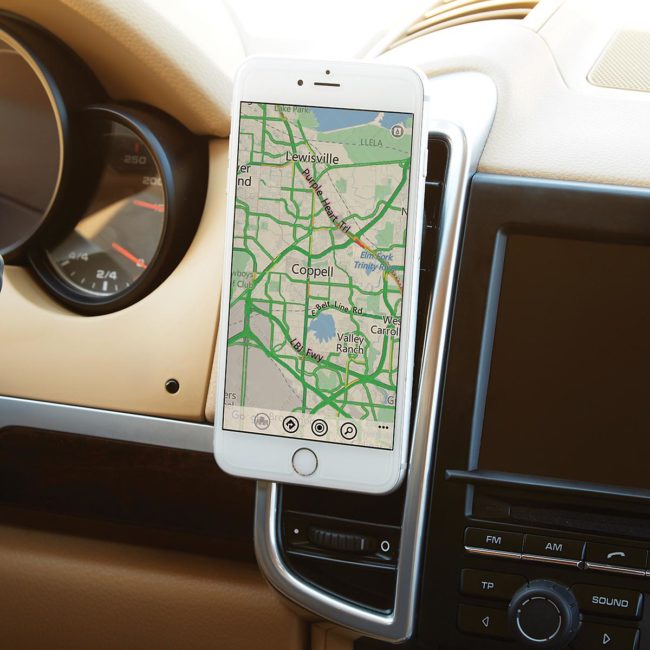 This product secures a smartphone to a car's air vent for clear, safe viewing. Has  5-star rating on the website.

ToyDriver Screwdriver $ 9.99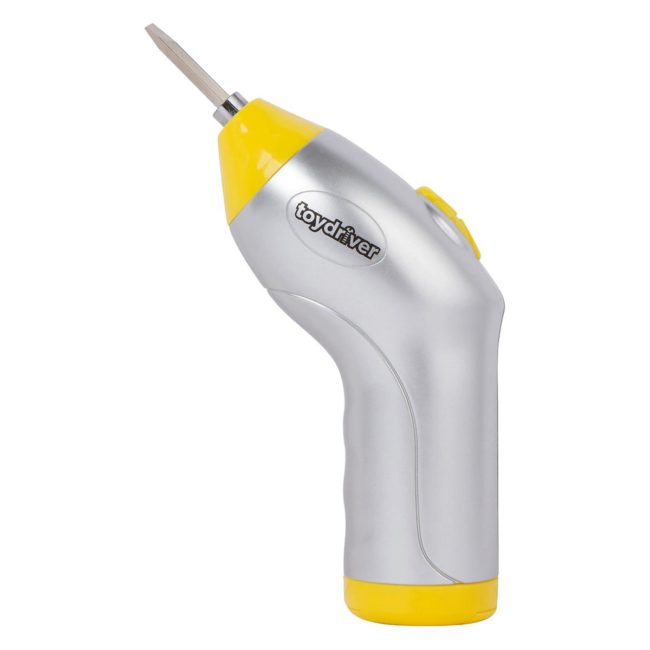 My kids are 6.5 and 10 but I remember when they were little and EVERY toy had a battery. And every toy had a battery compartment held together by the tiniest screws. Boy, could I have used this a few years ago! Comes with a flat head and Philips head bit. My cousin had a baby last month and I am considering sending this to her!

Pocket Monkey $ 11.99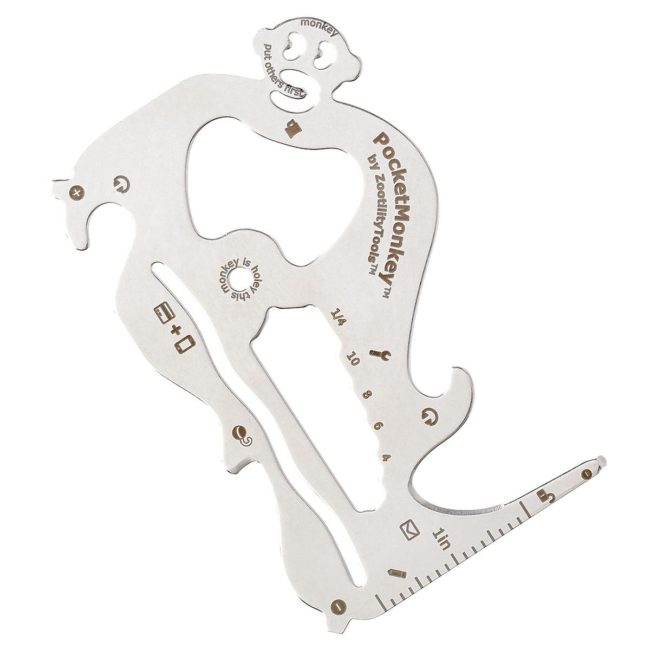 It's a bottle opener. It's a multi-head screwdriver. It's a phone stand, an envelope opener, and much more. TSA-Compliant and thin as a credit card. You never know when you'll need one of it's many features…

Flint Retractable Lint Roller $ 8.99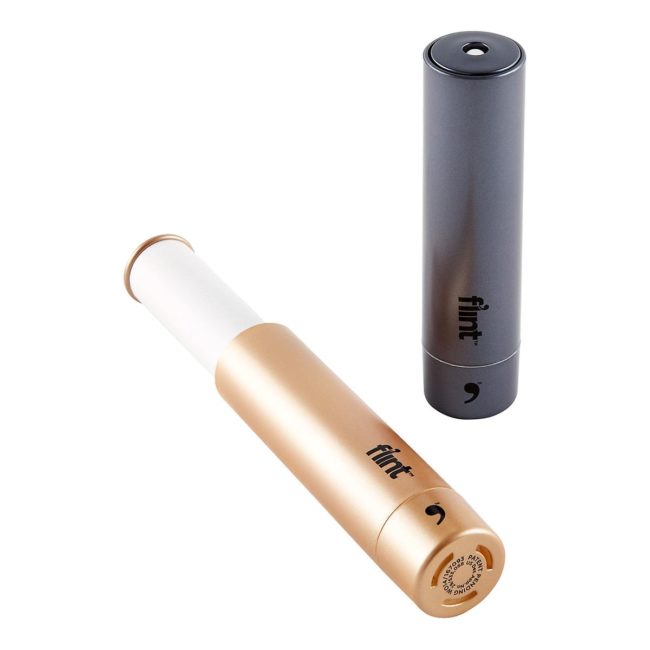 Ever go to a dog lover's home and come home with half the dog on your pants? Keep this in your purse, glove compartment, or travel bag and be dog-hair free! Works for white lint napkins on black pants and anything else your clothes can be covered in. Comes in Slate Gray and Copper. Refills sold separately.
CUTE & FUN
Angry Mama Microwave Cleaner $ 9.99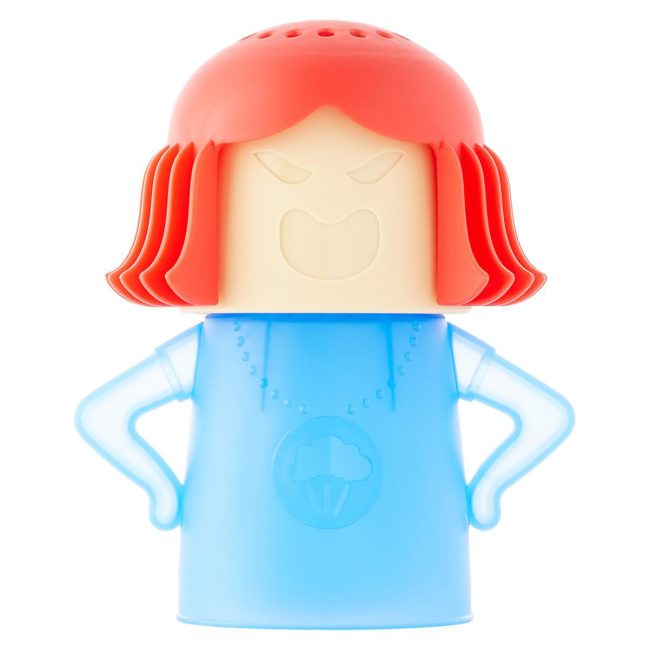 I usually use lemons in hot water to steam-clean my microwave but wouldn't this be a whole lot more fun?

Emoji Cooking Stamps $ 5.99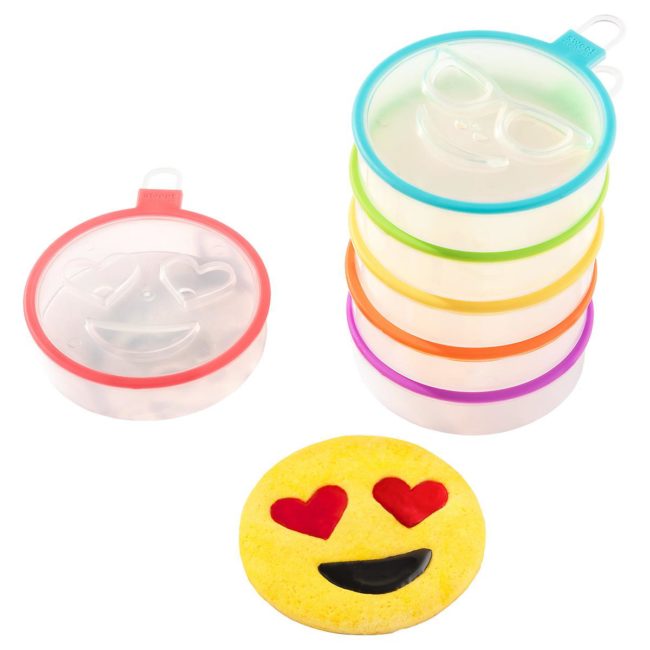 Emojis are all the rage now! Take a departure from baking gingerbread men and snowflakes this season to create some cool kid-friendly cookies.

Corkers Cork Decorating Kit $ 5.99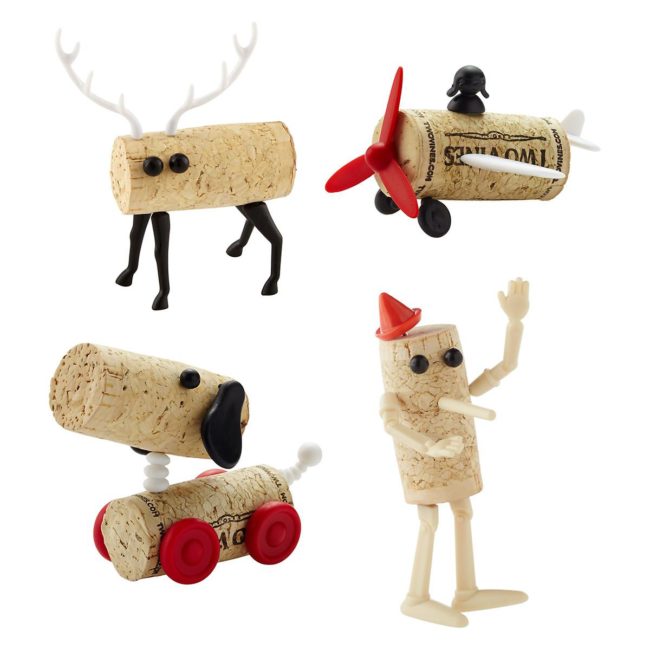 I'm allergic to wine so I don't exactly have corks hanging around my kitchen. But, for those of you who do, here's a cute 'adult' art project for you! Choose from airplane, deer, dog and pino figurine. A nice add-on if you're bringing a bottle of wine to a party.

Beepegg Timer $ 19.99
A bit pricey, but if you like soft and hard-boiled eggs, this could be a good investment piece for your kitchen. Store in the fridge with your eggs for best results. You'll always know where it is when you need it if you store it near your eggs!
MAKES YOU GO Hmmmm…
Oven Pull Monster $ 2.99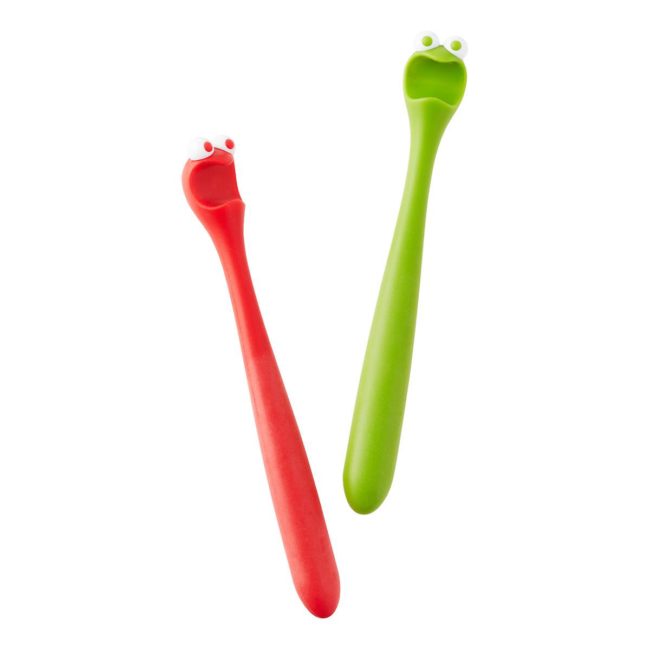 This seems useful but it's not the most friendly-looking kitchen gadget out there. It looks a little freaked out–as if it knows it's about to go head first into a hot oven. For the chef in your life with a good sense of humor…
Handbag Raincoat $ 19.99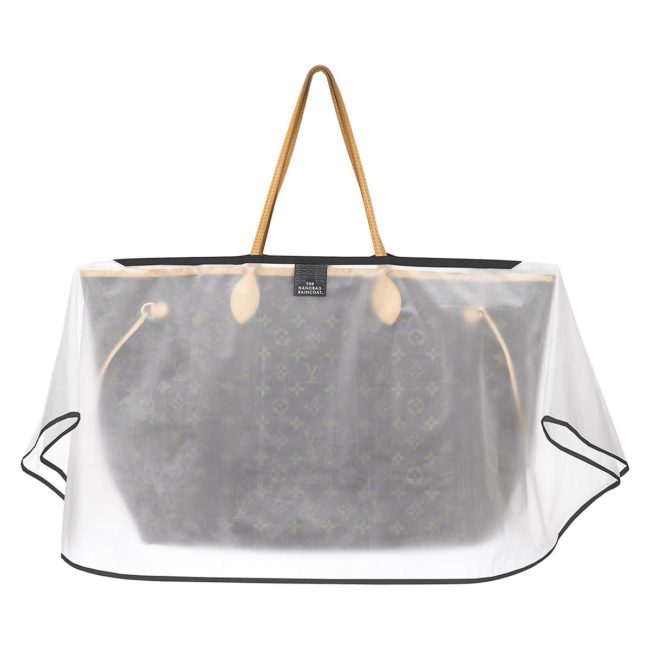 I get it. It's raining. You don't want your handbag to get wet. But, a raincoat for a handbag? Where does it drip dry? It comes with a pouch but if you've ever tried to get an umbrella (wet or dry) back in it's 'pouch' then I can't imagine trying to do the same with a handbag raincoat. A bit pricey for what it is but if you carry an expensive bag and live in a rainy area, it could be worth it.

Wine Glass Shade $ 12.99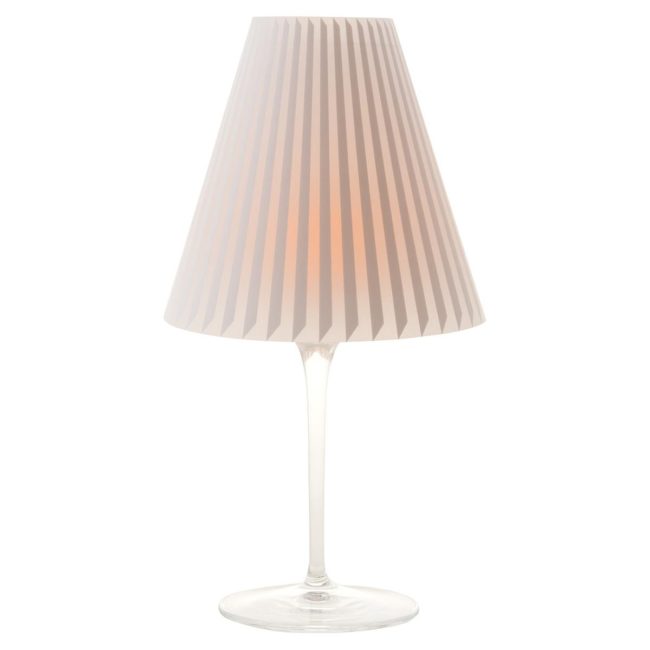 Like I said above, I'm allergic to wine. I own wine glasses for when company comes over but I never thought of 'setting a mood' with one of them. For the wine enthusiast in your life…
Poo Pourri 2 oz. – $ 9.99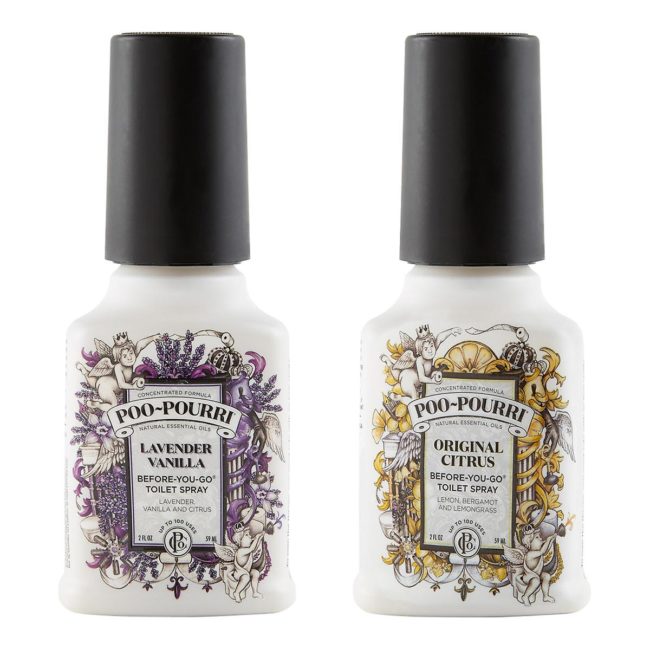 OK, Container Store. You had to go THERE? Travel-sized for a purse, backpack, or diaper bag. What disturbs me most is that on this page (and all other pages) on The Container Store website, there's a spot where you can upload a picture of the product in use with the hashtag #containyourself. I dare anyone to buy this product and upload a picture of themselves using it!
---
For more of The Container Store's Stocking Stuffer Collection click here. There are stocking stuffers for kids/teens, pets, travelers, techies, chefs and many others in your life.
If you're driving to The Container Store to peruse their stocking stuffers, consider donating an unwrapped book, toy, gift card, or toiletry to their Holiday Hugs program. They're partnering with children's hospitals around the country to deliver 'Holiday Hugs' to their patients. Program ends December 18th.
Three hundred and twenty-five days until next year's Stocking Stuffer catalog!
I'd love to know–which stocking stuffer is YOUR favorite? Share in the comments below…
CLICK HERE to sign up for Organized Artistry's motivating monthly newsletter!