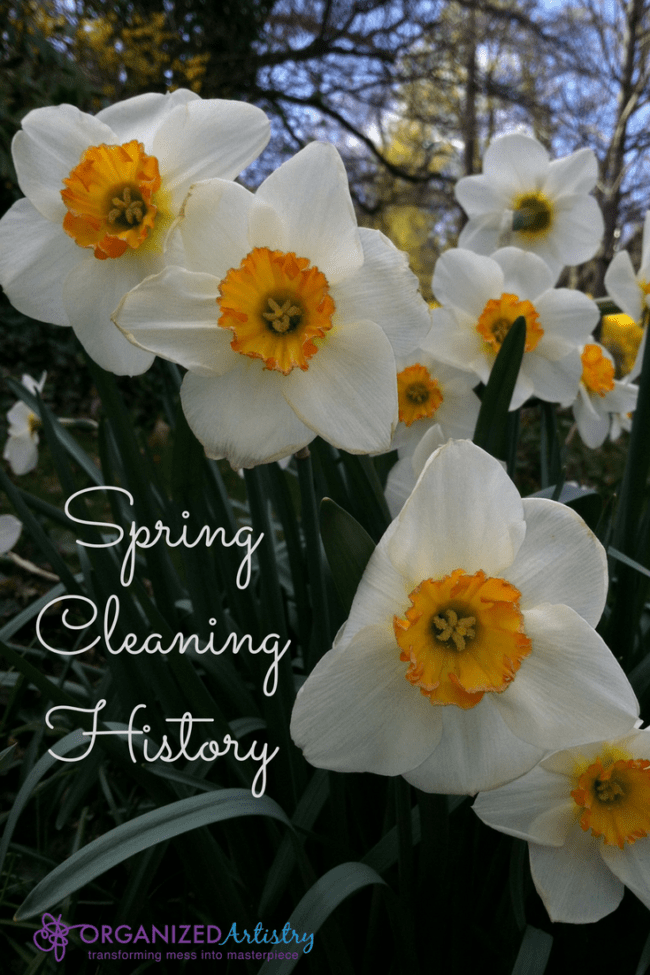 Every year around the months of March and April we hear people talking about it, we read about it in magazines, and see thousands of pins on Pinterest about it.
What could I be referring to?
Spring Cleaning!
We all use the phrase freely but where does the expression 'Spring Cleaning' actually come from?
History tells us that back in the 'olden days,' spring cleaning was a much different concept than it is today. Prevalent in climates with cold winters, this cleaning was a necessary routine because of how people had to heat their homes and keep them lit. They would use kerosene, wood, gas, oil, and candles which caused the home to develop a dark, sooty grime around it.
The arrival of spring signaled warmer temperatures and the need to clean the ash, soot, and grime left behind on household surfaces. Thus, the notion of 'Spring Cleaning' was born. Thankfully, most of us have modern heating systems and have an easier spring cleaning routine.
Today, we do not do 'Spring Cleaning' for the same reasons our ancestors did. In the 21st century, most people think of 'Spring Cleaning' as a time to throw open the windows, exchange their sweaters for lighter-weight clothing and clear through clutter that has collected as we burrowed in our homes during the months of winter. It's a time to re-energize our bodies and our homes for the coming seasons.
Look at your calendar…when will you make an appointment to start your Spring Cleaning?
Click here to sign up for Organized Artistry's motivating monthly newsletter!